WHICH SERVICE FITS TO YOU ?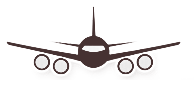 CORPORATE
Need a reliable and secured solution for Corporates ?

Duke I.C.T. Management owns specific and tested solutions filling your needs and often work in collaboration with external ICT's.

S.M.E.
Need a flexible solution and fitting the constraints of S.M.E. ?

Duke ERP Software is your solution. Furthermore the quality of the software, this solution is an all-in-one pack permitting an easy evolution of your business.

CUSTOMIZED
You cannot find a software which fits to your specific needs ?

Our experts like to challenge and will develop your customized solution ! Are you ready ? We are !
WELCOME
Informatics reachable by all companies, little or huge ! Here is our aim.
In a capitalist and risky world, ICT is the only department who has to be 100% reliable and in particular all concerning the company management.
All will say that free or cheap softwares cannot totally fit to companies need, and they are right ! Other will say that complete and fully-customized softwares and targetting huge corporates are too expensive, they are not totally wrong...
Not totally because, since the Cloud-Revolution (Internet managed), some opportunities permits to deploy, in larger scale and with enough volume, some software with prices competing with other "on site" solutions (directly hosted inside the customer offices).
Duke I.C.T. Management Co. Ltd is one of these pioneers in this domain. Most of our solutions are fully Cloud-based and we mainly work with other Cloud-based solutions, like the Office 365 of Microsoft.
We also received one ofthe highest promotions from
B.O.I. - Thailand
, government office who only grants high level projects.
Just have a look at our solutions and contact us to plan a meeting and enjoy a free consultancy.